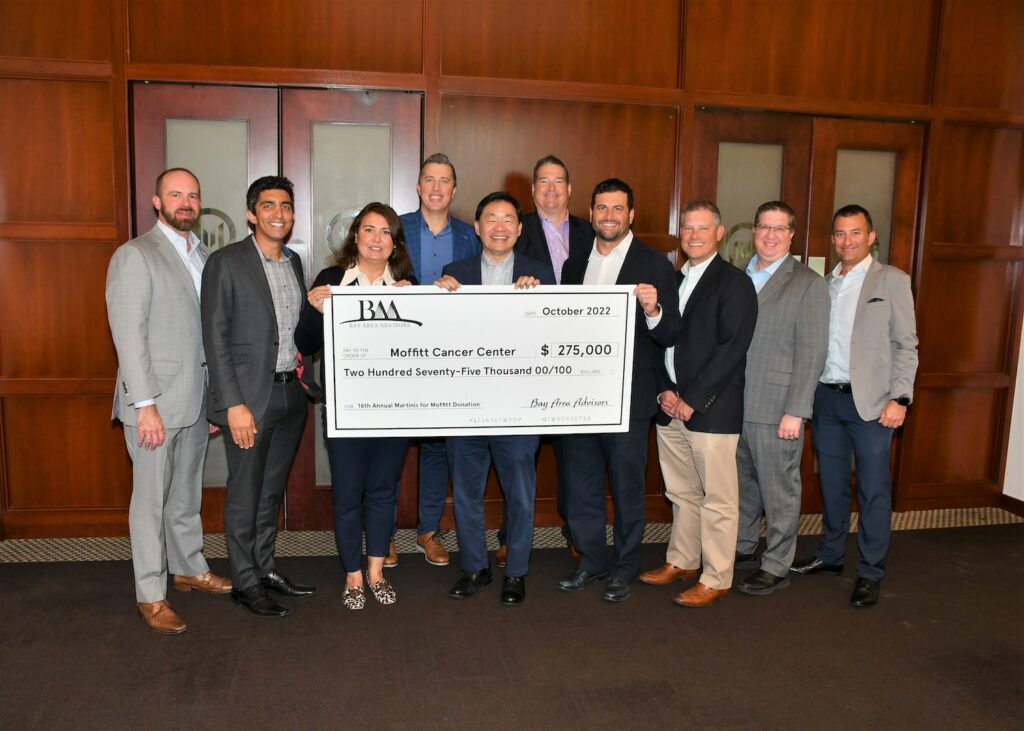 Back in July, our team attended the 16th Annual Martinis for Moffitt! This is such a fun, meaningful event that we are proud sponsors of. This event supports Moffitt Cancer Center's critical cancer research programs, and it is truly something we look forward to every year!
Professional Insurance Services was once again proud to be a sponsor of this amazing evening in Tampa.
The event this year raised, $275,000! The check presentation was just another wonderful reminder of how grateful we are to be a part of something so much bigger, affecting our community and those around us. The Bay Area Advisors have been the primary support, raising more than $2,000,000 through the tireless efforts of its membership and the support of Moffitt Cancer Center. The Bay Area Advisors remain one of the largest external fundraisers in the US for Moffitt. They serve the Tampa Bay community by creating relationships between members and citizens, both personal and professional. Their non-profit organization works to engage members to grow the business as well as donating to charities through amazing outlets for social encounters!
To learn more about the Bay Area Advisors, please visit: https://www.bayareaadvisors.org
---